Do you aim to do a world of good?
Shape the future? Be a changemaker?
Princeton Hive offers you this global opportunity to showcase your skills and compete at a global level, while solving problems related to the UN SDGs.​
​
Win awards and gain recognition amongst your peers.
The FLIGHT-SDG Competition is an internationally recognized program which engages individuals, institutions, and corporations with the goal of encouraging global innovation for a sustainable future. Participants will gain insight into global issues while developing critical thinking and problem-solving skills.
​
Engage with global matters, compete for prizes, and become part of the solution for a more sustainable future!
I'm a paragraph. Click here to add your own text and edit me. It's easy.
I'm a paragraph. Click here to add your own text and edit me. It's easy.
GOOD HEALTH AND WELL-BEING
Ensure healthy lives and promote wellbeing for all at all ages.
The health and wellbeing of people enables opportunity for everyone and strengthens economic growth and prosperity.
​
So, can you help find affordable healthcare for those struggling in poverty?
​
This SDG#3 is about ending poverty and reducing inequalities.
​
Learn more with the open educational resource in preview.
I'm a paragraph. Click here to add your own text and edit me. It's easy.
I'm a paragraph. Click here to add your own text and edit me. It's easy.
There will be peace in society, only when we work for gender equality.
Gender equality is a fundamental human right and a necessary foundation for a peaceful, prosperous and sustainable world.
​
So, what if you could be the voice of change?
​
This SDG#5 is to achieve gender equality and empower all women and girls.
​
Learn more with the open educational resource in preview.
I'm a paragraph. Click here to add your own text and edit me. It's easy.
I'm a paragraph. Click here to add your own text and edit me. It's easy.
Ensure inclusive and equitable quality education and promote life long learning education for all
Education liberates the intellect, unlocks the imagination and is fundamental for self-respect. It is the key to prosperity and opens a world of opportunities, making it possible for each of us to contribute to a progressive, healthy society.
I'm a paragraph. Click here to add your own text and edit me. It's easy.
I'm a paragraph. Click here to add your own text and edit me. It's easy.
Protect the earth from heat as you protect yourself from it.
Climate change exacerbates disasters and combating it is vital for our survival and the wellbeing of future generations.
So, can you combat deforestation and mass land clearing and more?
​
This SDG#13 is to take urgent action to combat climate change and its impacts.
​
Learn more with the open educational resource in preview.
*PLEASE NOTE that any ideas that have been already commercialized are NOT CONSIDERED ORIGINAL. Therefore, it is not eligible for this competition! The offered prizes will only be valid if there are minimum of 200 registrations.
Participants are asked to submit a video that identifies a challenge related to one of the following UN SDG's: 3 (health & well-being), 4 (quality education), 5 (gender equality), or 13 (climate action), and propose an innovative idea or solution to address it.
​
Submissions should include:
A description of an identified challenge and how it relates to the chosen SDG goal

Proposal of an original idea and a description of how it will solve the identified challenge

Estimated societal impact and potential outcomes with supporting evidence

Description of how the idea is innovative
Spoken language in the video must be English or Hindi.

You may work individually or as a group, but one person must apply and represent on behalf of the group.

Individuals or groups may submit one video per SDG category

The video must be original and unpublished, plagiarized entries will be rejected.

Time duration for the video should not exceed 2 minutes ,size should be less than 50 mb and the file format should be MP4 .

The video must mention the target problem, focused SDG, change solution along with the pictures/videos of the ground action.
INDIVIDUAL
INSTITUTIONS
*4 and more enrollment 20% discount
CORPORATIONS
*4 and more enrollment 20% discount
Step 1
To start the registration process, you will have to sign up on our website.
Step 2
After signing up, you will receive a registration confirmation mail.
Step 3
Login to submit your idea.
Step 4
After successful payment, you will be able to upload your idea.
2nd
(Two Prizes)
​
​
3rd
(Four Prizes)
Working together to share ideas, build networks and create opportunities for people to collaborate, influence and demonstrate practical solutions to resolve the challenges of our time.
​
A Certificate will be provided to all the participants.
Note : Winners will receive mentorship, tech support, and potential pilot project collaborations.
Create positive change towards more inclusive, fair and sustainable communities. Bring impact and make a mark globally and locally. Let's support each other and their efforts to make an impact.
Win cash prize rewards for corporations and institutions along with global exposure, global mentors and paid internships.
Win international certifications from top North American universities and colleges.
INTERNATIONAL RECOGNITION
Do you think your ideas can make great contributions towards the betterment of socio-economic issues? Then, you can show your ideas at a global platform and earn international recognition.
How to become a Flight-SDG Ambassador?
We pick new ambassadors every year.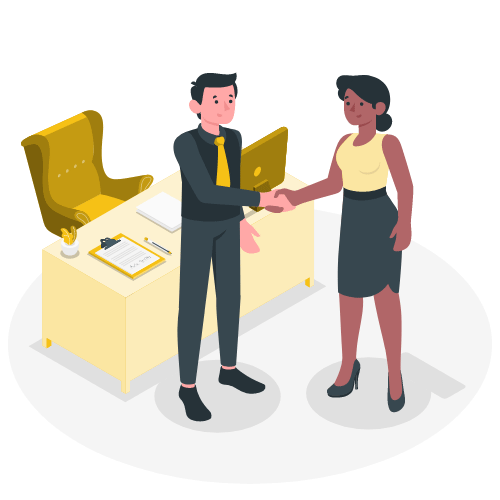 Our Flight-SDG ambassadors are handpicked carefully from countries all over the world that will represent us globally. These global ambassadors could be individuals, Institutions, and Corporations. The selection process consists of an online registration followed by an interview. We will be taking video submissions from ambassadors thereafter. The final 100 Ambassadors for our Flight-SDG will be selected based on their exhibited vision for the global community, as well as their displayed motivation to become an international changemaker.
There will be annual membership fees to become our Flight-SDG ambassadors.

To apply mail us at support@princetonhive.com.
How do we support our ambassadors?
Our ambassadors will lead Flight-SDG activities, work with regional teams to identify opportunities, gather community members and establish partnerships to support local innovation.
There are several ambassador benefits that we provide:
​
For Individuals: Get international exposure, work with different global ambassadors, and get certified internationally.

For Institutions: Get internationally recognized and certified and collaborate with new internal and external partners.

For Corporations: Become a global changemaker, collaborate with different ambassador corporations/startups globally, and support different community activities.
To apply mail us at support@princetonhive.com.
Who can Participate?
---
Anyone is eligible to enroll in the challenge including individual, corporations and Institutions.
---
Video Submission Guidelines
---
All the information presented in the video needs to be accurate and current.
No copyrighted materials are permitted to be used in your video.
No videos that show inaccurate or inappropriate information will be accepted.
All videos must be presented in English
Entries will be considered complete when all materials have been received and acknowledged.
Entrants agree to grant Princeton Hive non-exclusive rights to use video entries and portions thereof.
All required forms and permission forms need to be completed and submitted.
---
Judging Process
---
AI Screening
All submitted videos will go through the Princeton Hive AI Scoring, which will evaluate your video on the following parameters:
The use of specific terminology for the chosen Sustainable Development Goal
Public speaking skills

Enthusiasm in body language and voice
Consistent eye-contact
Appropriate language and pacing
Final Judging
The top 20 videos that successfully pass the AI screening will becoming eligible for final judging. Selection criteria is based on:
Creativity & Innovation
Does the proposed idea represent an original and innovative idea that will contribute to solving the identified challenge?
Societal impact (social, environmental, or economic)
How broad is the potential impact of the proposed idea?
Is there convincing supporting evidence for who this solution will benefit and how?
Potential for growth and sustainability
Does the proposal demonstrate potential for a sustainable business model and realistic implementation?
---
---